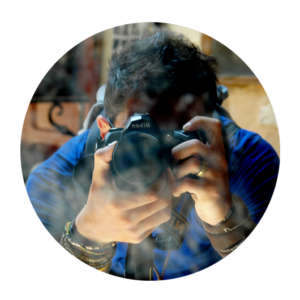 Archeologo con la passione per la fotografia, toscano d'adozione, attualmente lavoro a Milano per una fondazione culturale e frequento un Master di II livello in Museologia, Museografia e gestione dei Beni Culturali.
Mi divido tra Vigevano e Marina di Pisa, ma ogni volta possibile prendo il primo mezzo di trasporto a disposizione, la mia macchina fotografica e cerco una nuova meta da scoprire.
Non posso stare senza viaggiare, conoscere nuovi luoghi, persone e culture.
Ogni luogo non visto vale per me la pena di essere visitato.
Ma il primo amore non si scorda mai e con piacere ammetto di adorare l'Italia, la sua arte, i diversi stili di vita di ogni singola regione…e la sua cucina imbattibile!
---
Archaeologist with passion for photography, Tuscan by adoption, I currently work in Milan for a cultural foundation and I attend a II level University Master Degree in Museology, Museography and management of Cultural Heritage.
I divide myself between Vigevano and Marina di Pisa, but whenever possible I take the first means of transport at my disposal, my camera and I look for a new destination to discover.
I can not stay without traveling, knowing new places, people and cultures.
Any place not seen it's worth the visit to me.
But the first love is never forgotten and with pleasure I admit to adore Italy, its art, the different lifestyles of every single region … and its unbeatable cuisine!